Abraham Nussbaum
Physician and writer traveling the strange worlds of medicine.
My strange-making place is Denver Health, an academic safety-net system. For its professional education programs, I serve as Chief Education Officer and DIO.
I grew up in Colorado, read literature at Swarthmore, and worked a series of starter gigs. (First job next to medicine? Ferrying homeless people to hospitals. First job in medicine? Telling IM residents that the holidays were cancelled.) Studied medicine, psychiatry, social medicine, and theology at Carolina and Duke.
After training, I came home to practice. This site gathers some of the resulting work — any errors and opinions are mine, not those of the hospitals and schools with which I affiliate.
They do share the themes of my work: forming human connections and caring for the underserved. I pursue this work through patient care, teaching, reading, writing, and listening. People surprise you when you listen well.
Writing
The practice of medicine can become routine, one patient after another. To renew my practice, I write. Writing enables me to share some of the stories of the people I am privileged to meet as patients and learners. Writing clarifies thought and practice. To date, the chief artifacts of my writing are a memoir, The Finest Traditions of My Calling, and a trio of DSM-5 Pocket Guides. I have also written for America, Commonweal, Psych News, STAT, Washington Post, and The Wall Street Journal. More soon…
The Finest Traditions of My Calling recounts practicing medicine during healthcare reform. Reform altered the patient-physician relationship, but you could still find what Hippocrates called the "joy of healing."
To help practitioners listen better, we put together three DSM Pocket Guides: the Pocket Guide to the DSM-5™ Diagnostic Exam, The DSM-5™ Pocket Guide to Child and Adolescent Mental Health, and The DSM-5™ Pocket Guide to Elder Mental Health. 
Teaching
I lead several curricula locally and speak often at medical schools, colleges, and international conferences. Folks usually ask to hear about practitioner resilience, patient-centered communication, educational reform, and lessons learned from caring for persons with mental illness. My favorite speaking gigs? Talking about the reading and listening cures.
The Listening Cure
When your ears are ringing with alarm fatigue, you need music. If you don't have a Maxell UD II 90 mixtape of your own, try these:  See all playlists >
The Reading Cure
People sometimes confuse psychics and psychiatrists. Shrinks can't read minds; we read books. A few years ago, I left social media and resumed reading. Reading builds resiliency and the ability to form therapeutic alliances. Here are some books about doctoring that I have been reading lately. See all book reviews >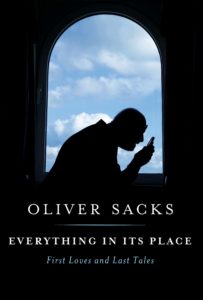 Everything In Its Place, Oliver Sacks
This odds and sods collection brings together many of @OliverSacks passions, allowing you to see connections in his thinking. My favorite? Read The Lost Virtues of the Aslyum alongside Why We Need Gardens for insight into why people in mental hospitals need communal green space and purposeful labor.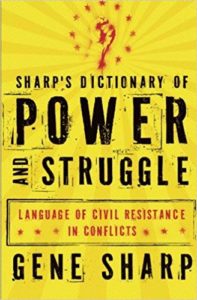 Sharp's Dictionary of Power and Struggle, Gene Sharp
You won't find Blue Flu in Harrison's Internal Medicine, but it is in Sharp's Dictionary. Sharp directs readers to communal options for conflict and change–Grievance Group! Hijrat! Human Chain! Ice Front! Lysistratic Nonaction! Quickie Walkout! Renouncing Honors! Writers' Silence!– beyond mere resistance. Pick one for the name of your cell.
Work clinically on adult inpatient psychiatry units which care for people experiencing mental health crises. Always seeking ways to care for underserved people through person-centered and evidence-based care while training the next generation of practitioners.

Previously worked as medical director of an interdisciplinary free clinic and an adult psychiatry service.
Authored and co-authored evidence-based, person-centered guides for the care of persons with mental illness.
Teach as an associate professor of psychiatry and assistant dean of graduate medical education at the University of Colorado School of Medicine while serving on the executive staff of Denver Health. (Caveat lector: Nothing here represents Denver Health or CUSOM.)
``May I always act so as to preserve the finest traditions of my calling and may I long experience the joy of healing those who seek my help.``
Hippocratic Oath