Abraham Nussbaum
Physician and writer curious about the strange worlds of medicine.
I practice at Denver Health, an academic safety-net system, as a psychiatrist. For its professional education programs, I serve as Chief Education Officer and DIO.
I grew up in Colorado, read literature at Swarthmore, and worked a series of starter gigs. (First job in medicine? Telling IM residents that the holidays were cancelled.) Studied medicine, psychiatry, social medicine, and theology at the University of North Carolina and Duke University.
After training, I came home to practice. This site gathers some of the resulting work –any errors are mine, not those of the hospitals and schools with which I affiliate.
The themes of my work are forming human connections and caring for the underserved. I pursue this work through patient care, teaching, reading, writing, and listening. When you listen well to a person, they usually surprise you.
Writing
The practice of medicine can become routine, one patient after another. To refresh, I write. Writing enables me to share some of the stories of the people I am privileged to meet as patients and learners. Writing clarifies thought and practice. To date, the chief artifacts of my writing are a memoir, The Finest Traditions of My Calling, and a trio of DSM-5 Pocket Guides.
The Finest Traditions of My Calling recounts practicing medicine during healthcare reform. Reform altered the patient-physician relationship, but what Hippocrates called the "joy of healing" could still be found.
To help practitioners listen better, we put together three DSM Pocket Guides: the Pocket Guide to the DSM-5™ Diagnostic Exam, The DSM-5™ Pocket Guide to Child and Adolescent Mental Health, and The DSM-5™ Pocket Guide to Elder Mental Health. 
Work clinically on adult inpatient psychiatry units which care for people experiencing mental health crises. My calling is to seek ways to care for people through person-centered and evidence-based care while training the next generation of practitioners.

Previously worked as medical director an interdisciplinary free clinic and an adult psychiatry service.
Authored and co-authored evidence-based, person-centered guides for the care of persons with mental illness.
Teach as an associate professor of psychiatry and assistant dean of graduate medical education at the University of Colorado School of Medicine while serving on the executive staff of Denver Health. (Nothing here represents Denver Health or the University of Colorado.)
Teaching
I speak often at international conferences and medical schools about practitioner resilience, patient-centered communication, and lessons learned from caring for persons with mental illness.
The reading cure for physician resiliency. Ohio State Wexner Medical Center. Columbus, OH
Listening to noise: outcomes, quality measures, and what we are missing in the physician-patient relationship. Vanderbilt University School of Medicine. Nashville, TN
Mistaking the map for the territory: how we got lost in the practitioner-patient relationship. University of Utah School of Medicine. Salt Lake City, UT
Patient-Centered Communication and Clinical Interviewing
Checklists and Dance Lessons: how psychiatry can move healthcare from reform to renewal. The University of Texas Health Science Center at San Antonio. San Antonio, TX
The Three Maps of Martha: how we got lost in the physician-patient relationship. Texas Tech University School of Medicine. Lubbock, Texas 2018
Talk Like a Shrink. University of Colorado Physician Burnout Conference. Beaver Creek, CO
Diagnostic Interviewing using DSM-5 Workshop. American Psychiatric Association. New York, NY
Caring for Persons with Mental Illness
Far from Disadvantage: encountering persons with mental illness. Saint Louis University. Saint Louis, MO
A Measure Meaningful to Martha: towards measures which build therapeutic alliances. Duke University Medical Center. Durham, NC
Mile High Mints and Red Cards: lessons from the first decade of Colorado's medical marijuana experiment. Yale University School of Medicine. New Haven, CT
The Listening Cure
When your ears are ringing with alarm fatigue, you need music. If you don't have a Maxell UD II 90 mixtape of your own, try these:  See all playlists >
The Reading Cure
People sometimes confuse psychics and psychiatrists. Shrinks can't read minds; we read books. A few years ago, I left social media and resumed reading. Reading builds resiliency and the ability to form therapeutic alliances. Here are some books about doctoring that I have been reading lately. See all book reviews >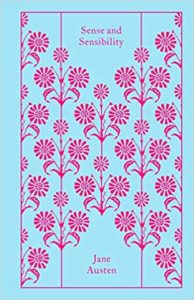 Sense and Sensibility, Jane Austen
The secrets we keep. The society we keep. Each can, for #janeausten, make us sick. The novel hinges on Marianne's psychosomatic illness in chapter 43. In the end, the heroine lives, against herself, within society. "Marianne Dashwood was born to an extraordinary fate. She was born to discover the falsehood of her own opinions, and to counteract, by her conduct, her favorite maxims." Ophelia, Marianne, Cathy. Interior freedom can be […]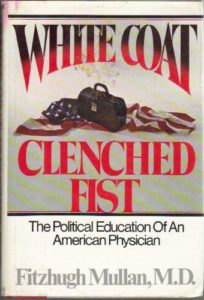 White Coat, Clenched Fist, Fitzhugh Mullan
Socialized medicine? Universal healthcare? Radical medical education? Read the 1974 memoir by health equity pioneer @FitzhughMullan to see how it turned out a generation ago. They read Mao's Little Red Book instead of Osler's Aequanimitas, allowed community members to select residents rather than the faculty, and lived to see themselves become part of the systems they sought to change. Maybe they teach us: changing systems is more powerful than protesting […]
``May I always act so as to preserve the finest traditions of my calling and may I long experience the joy of healing those who seek my help.``
Hippocratic Oath